Brain Health
"Brain Health" is a relatively new, multi-faceted term that refers to a person's cognitive, emotional, and physical wellbeing.1,2 These activities rely on the physical status of our brain, which includes integrity of brain regions, the strength of connections between brain regions, the health of blood vessels in the brain, and the presence of age- or disease-related brain changes.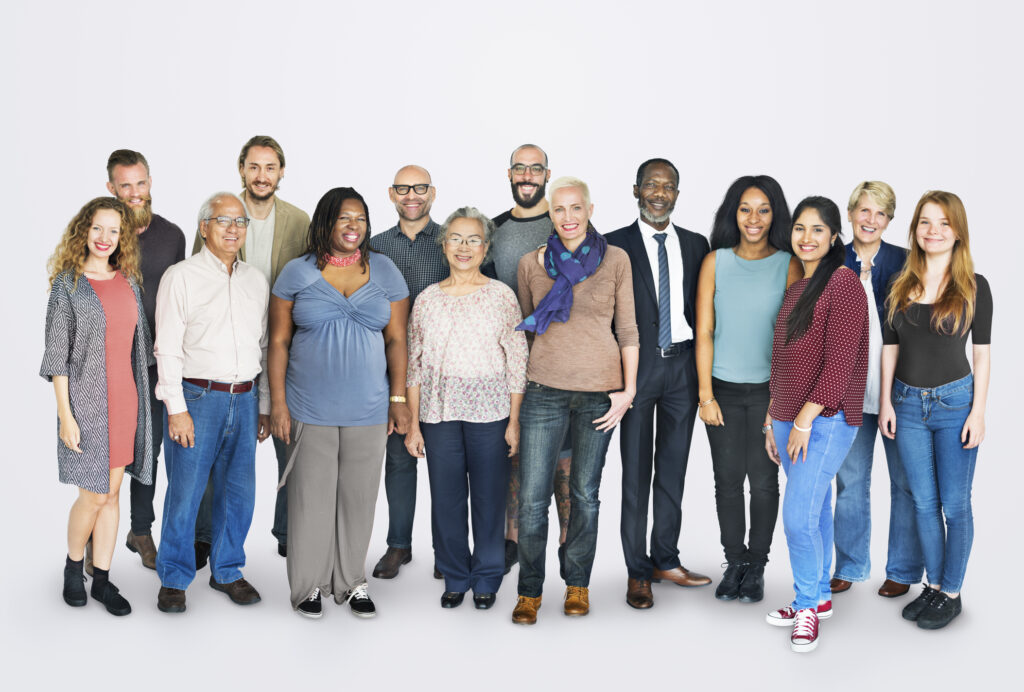 THE IMPORTANCE OF BRAIN HEALTH
As we age, our brain health may decline over time, putting us at risk of developing memory loss, Alzheimer's disease, and other related dementias. While our individual biology (e.g., genetics) certainly plays a role, our lifestyle choices and life experiences may also contribute to changes in our brain health, as described in the next section.

Importantly, some brain health risk factors are modifiable—that means we may actively make changes to lower risks of memory loss, including Alzheimer's disease and other types of dementia. In other words, it's thought that risks to brain health can be reduced by managing risk factors and engaging in activities that help to protect the brain.
MANY FACTORS IMPACT BRAIN HEALTH
The following factors may contribute to changes in our brain health, cognition, and risk of dementia:

– Biology and medical conditions, including genetics and conditions that affect the blood vessels in the heart and in the brain (e.g., hypertension, diabetes, high cholesterol);
– Health behaviors, such as physical activity, level of cognitive and social engagement, nutrition, and substance use;
– Life experiences, such as stress and traumatic events, racial/ethnic discrimination, level of education, income and occupation, among others.

Some life experiences that can influence brain health are known "Social Determinants of Health" and they produce what are often called "Health Disparities" (or inequities), leading to the concept of "Health Equity". Health disparities frequently occur among populations that experience significant minority stress (e.g., the effect of persistent, traumatic experiences that cause a state of stress). Research suggests that minority stress impacts heart health, which is critically related to brain health. Minority stress often affects groups of people facing systemic discrimination, such as people who are: Black; Hispanic; Asian American Pacific Islander; Women; Indigenous People; People with Disabilities; and Lesbian, Gay, Bisexual, Transgender, Queer, Intersex, and Asexual (LGBTQIA+) People.

Importantly, it is possible to take steps to reduce the impact of these factors by actively pursuing optimal brain health (section below).
PURSUING OPTIMAL BRAIN HEALTH: MODIFIABLE RISK FACTORS
The Global Council on Brain Health (GCBH) has identified "Six Pillars of Brain Health":

1. Engage your brain: pursue mentally stimulating hobbies and activities
2. Exercise regularly: maintain ongoing, moderate physical activities
3. Manage stress: develop strategies to keep stress levels in check
4. Get good, restorative sleep: make obtaining restful sleep a top priority
5. Eat a nutritious, heart-healthy diet: take control of your nutrition to protect the health of your brain
6. Be social: engage with others and maintain meaningful relationships (either in-person or virtually)

The GCBH, a collaborative project of the American Association of Retired Persons (AARP), has put together a valuable resource on the Six Pillars of Brain Health including reports on each pillar and videos of interviews with experts on each topic. Learn more here.
CENTER PROGRAMS ON BRAIN HEALTH
Individuals with or without memory problems may be eligible to participate in our research studies related to brain health. We embrace diversity and inclusion in our research because representing different backgrounds is essential to finding interventions and therapies that benefit everyone. In addition to helping find a cure for Alzheimer's disease and related dementias, you may also gain a better understanding of your own cognitive abilities and brain health through free exams, or receive access to new treatments and interventions for preventing or improving symptoms of memory loss. Compensation and transportation assistance may also be provided. Individuals experiencing memory problems, as well as individuals with no memory concerns, may be eligible to participate. Contact us about volunteering for research here.

In addition, the JHADRC provides education on topics related to brain health, memory loss, Alzheimer's disease and related dementias, and caregiving. This includes free, public educational activities, as well as partnerships with community groups, nonprofit organizations, and institutions to offer webinars, meetings, and collaborative programming benefiting the public. These resources are designed to provide information about memory loss and paths to optimal brain health.

Future generations need your help to live in a world free from memory loss. Please contact us with any questions about volunteering for our research opportunities.

For additional information on memory loss and brain health, follow us on Facebook and X (formerly Twitter).