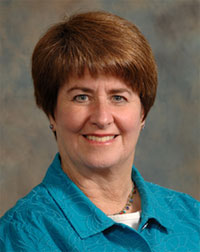 Susan Resnick, Ph.D.
Associated Investigator
E-mail: resnicks@grc.nia.nih.gov
Publications
Bilgel M, Wong DF, Moghekar AR, Ferrucci L, Resnick SM; Alzheimer's Disease Neuroimaging Initiative. Causal links among amyloid, tau and neurodegeneration. Brain Commun. 2022;4:fcac193.
Ziontz J, Bilgel M, Shafer AT, Moghekar A, Elkins W, Helphrey J, Gomez G, June D, McDonald MA, Dannals RF, Azad BB, Ferrucci L, Wong DF, Resnick SM. Tau pathology in cognitively normal older adults. Alzheimers Dement (Amst). 2019;11 :637-645.
Bilgel M, Beason-Held L, An Y, Zhou Y, Wong DF, Resnick S. Longitudinal evaluation of surrogates of regional cerebral blood flow computed from dynamic amyloid PET imaging. J Cereb Blood Flow Metab 2019; 12: 27168.
Bilgel M, An Y, Helphrey J, Elkins W, Gomez G, Wong D, Davatzikos C, Ferucci L, Resnick SM. Effects of amyloid pathology and neurdegeneration on cognitive change in cognitively normal adults. Brain 2018; 141: 2475-2485.
Bilgel M, An Y, Zhou Y, Wong DF, Prince JL, Ferrucci L, Resnick SM. Individual estimates of age at detectable amyloid onset for risk factor assessment. Alzheimers Dement 2016; 12: 373-379.
Appointments
Chief, Laboratory of Behavioral Neuroscience, NIA