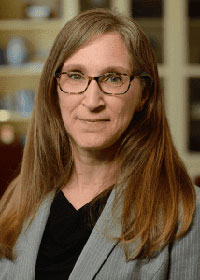 Susan Courtney, Ph.D.
Associated Investigator
E-mail: scourtney@jhu.edu
Publications
Hinault T, Mijalkov M, Pereira JB, Volpe G, Bakke A, Courtney SM. Age-related differences in network structure and dynamic synchrony of cognitive control. Neuroimage. 2021; 236:118070
Hinault T, Kraut M, Bakker A, Dagher A, Courtney SM. Disrupted neural synchrony mediates the relationship between white matter integrity and cognitive performance in older adults. Cereb Cortex. 2020; 30: 5570-5582.
Hinault T, Larcher K, Bherer L, Courtney SM, Dagher A. Age-related differences in the structural and effective connectivity of cognitive control: a combined fMRI and DTI study of mental arithmetic. Neurobiol Aging. 2019; 82:30-39.
Xu KZ, Anderson BA, Emeric EE, Sali AW, Stuphorn V, Yantis S, Courtney SM. Neural basis of cognitive control over motor movement inhibition: Human fMRI and primate electrophysiology. Neuron. 2017; 96:1447-1458.
Appointments
Primary appointment in Psychological and Brain Sciences